26 September 2019
WiredScore have launched in Leeds. It's been one of our most exciting launches to date, not least because of the adoption from the market. We launched with almost 20% of the city centre committed to Wired Certification and significant amounts outside of it. To add to this, we are proud to have launched with continued support from some great partners in the city, namely aql, PwC and the LEP.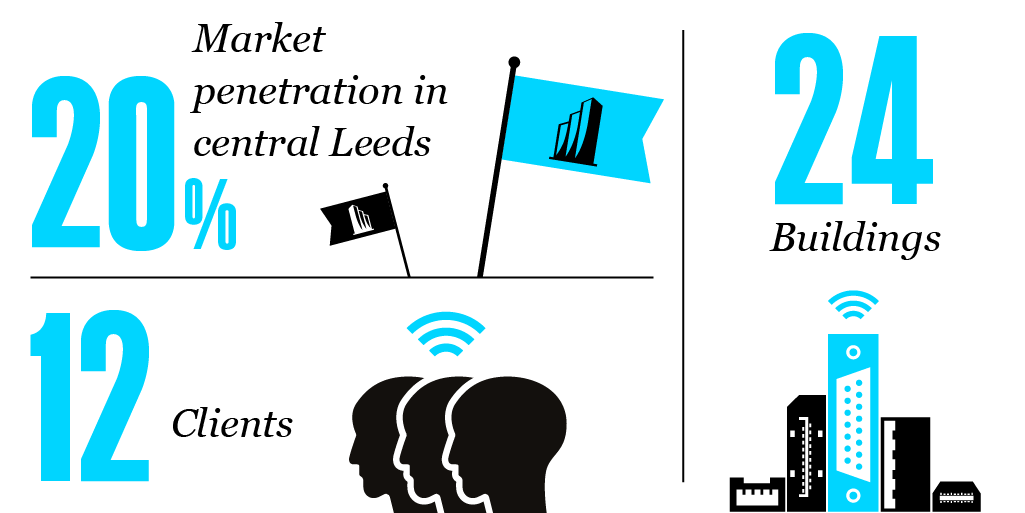 Leeds has a growing reputation as a leading digital hub, with the number of tech jobs in Leeds having risen by almost half to approximately 35,000, according to Savills. This is supported by the fact that Data Commons for UK Tech recently identified that venture capital investment into Leeds tech companies amounted to circa £110 million, attracting over 80% more venture capital than Manchester.
The WiredScore launch event took place at the aql headquarters, Salem Chapel. A fitting location for the launch as it is the only independent internet exchange outside of London, and it meant that speakers were able to present standing on the glass floor suspended over the data exchange below. In attendance were a range of landlords, developers, agent, managers and local occupiers.
WiredScore also launched its newly developed residential certification, WiredScore Home, into the city. This will bring much-needed transparency around the digital connectivity services of residential real estate and to ensure best-in-class rental experience by helping build-to-rent landlords navigate the complicated world of in-building technology.
Adam Beaumont, founder of aql, opened the keynote presentation line-up by talking about the aql infrastructure that is underpinning the city's future growth. Looking ahead, 5G he said was going to enable smart transport in an autonomous city to come to life by enabling both speed and the connection of lower cost devices. To enable this, operators and ISPs need to work closely together, he added 'What WiredScore are talking about is what good looks like at every layer.'
Roger Marsh OBE championed both the recent and future growth of Leeds, discussing the opportunities the city offered to contribute at a macro level to the UK's GDP. Fundamental to this would be attracting top class companies to the region. The technology space, he added, was central to growth for Leeds, 'To have someone like WiredScore come in and say (…) the buildings are what they need to be for the 21st Century is vitally important.'
Neha Puri, disruption manager from PwC, gave the audience a look towards the future, and used the 'Scenarios Framework' to map out four radically different versions of what the future might hold. What was interesting was that irrespective of which scenario is true, 'connectivity is critically important is all four scenarios.' Neha said of connectivity, 'If we think its vital in our lives today, at work and at home, then its unsurprising to know that will only increase in the future.'
The final keynote presentation was from Sanjaya Ranasinghe, technical director at WiredScore, who presented on the increasing importance of User Experience (UX) in the built environment. The rise of technology in the built environment is a driving a need for UX to be considered in how we design and use our buildings, and will be critical both in office and home.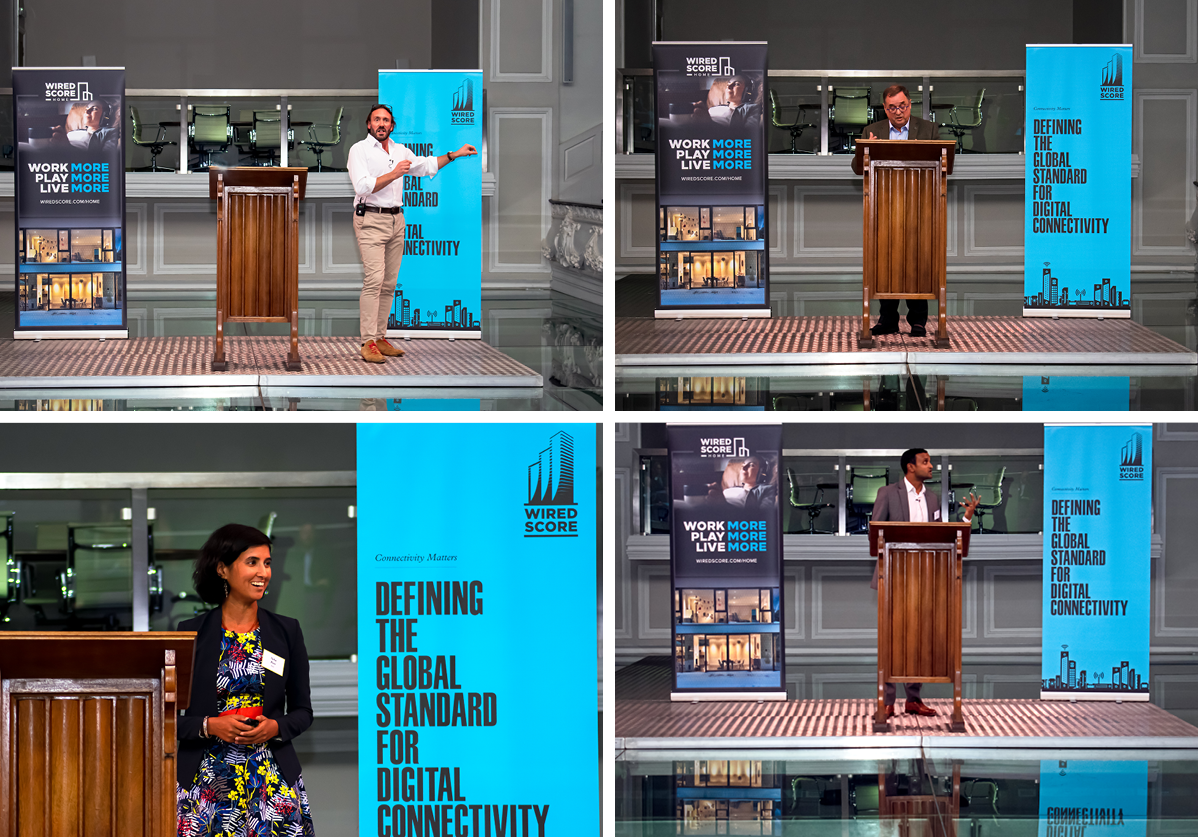 WiredScore was proud to have launched in Leeds with forward-thinking landlords committing assets in their portfolios to Wired Certification. These include: Ask Real Estate, CEG UK, Fore Partnership, M&G, Palace Capital PLC, Paloma Capital, Northwood Investors, Schroders and Town Centre Securities.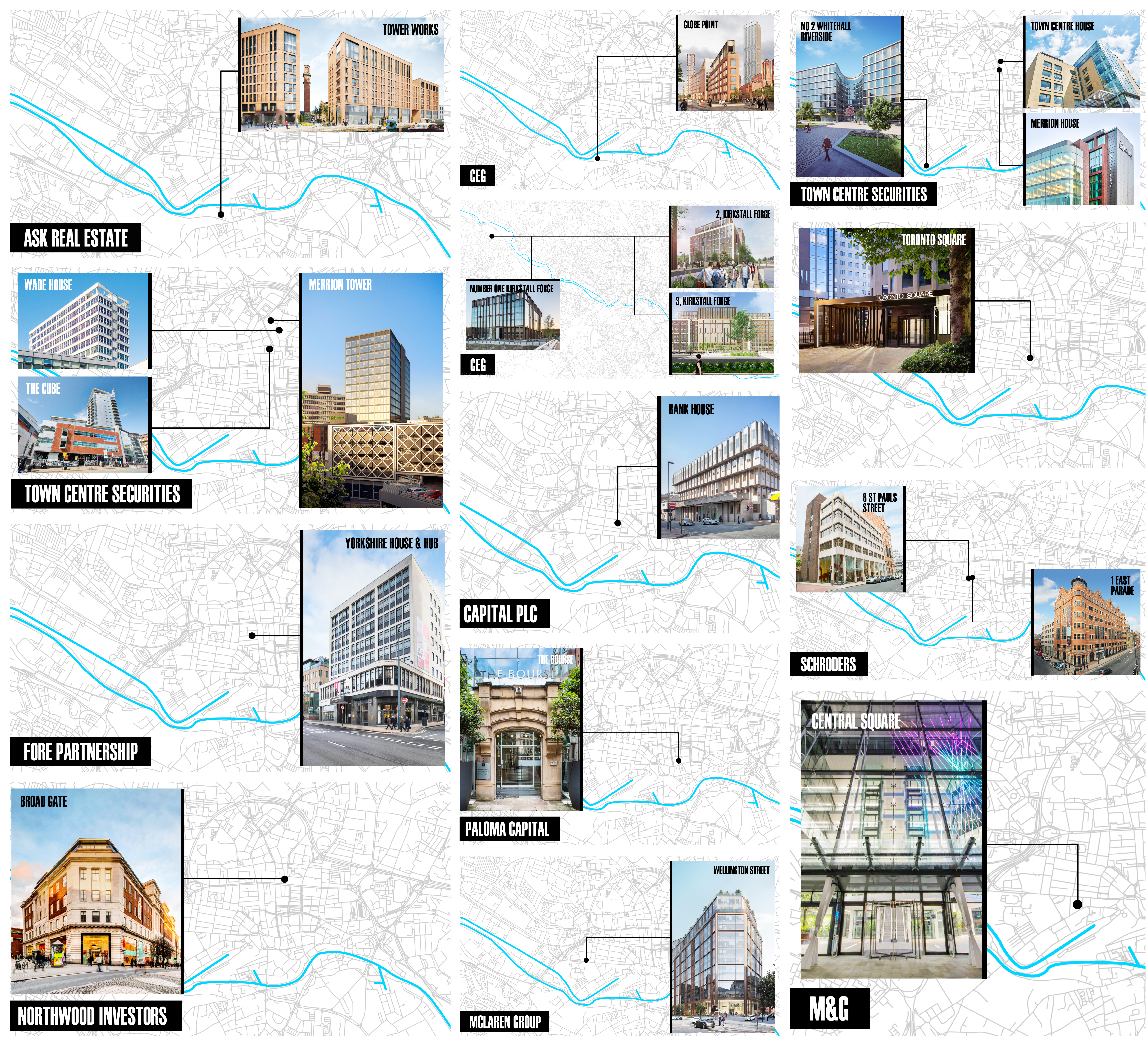 #ConnectivityMatters #WiredScoreLeeds