In the past decade, the cloud has become ubiquitous in our everyday work. Most of the files we use everyday are not stored locally on our devices and, if they are, they are a temporary copy of an online file.
I am writing this article in Google Docs, using an online application running on a server, and storing the document online for me to access late, from any device. Email is another basic example of cloud computing, storing your inbox, drafts, tags, and attachments, ready to access from any device with an internet connection. Social Media is another example of the cloud: as soon as you upload a picture, you are transferring data from your local device to the cloud servers, which in this case make the picture publicly accessible.
That's the essence of the cloud: a system of servers that run applications to deliver a service, or to store data.
The transition to the cloud has made local devices less prominent, moving both storage and computing power to a network of servers accessible via an internet connection. Subsequently, one trend we have seen is the use of temporary internet, giving businesses the flexibility they need when they must establish a short term presence.
Enter: temporary internet
Temporary internet connections have many applications, such as festivals and concerts, pop up shops, short-term events, a temporary bandwidth increase, or as a stop-gap whilst waiting for fibre.
Temporary connections are usually created using line-of-sight wireless, using microwave antennas to connect the venue to a building that has access to fibre internet.This allows for high-capacity connections, and long range solutions can connect venues miles away from the access site.
Indeed, this technology has been useful in commercial buildings to establish a diverse internet connection which is independent from the street level. This means interruptions to service on the ground will not affect the line-of-sight wireless connection located at the building's rooftop.
However, for temporary connections, this requires uninterrupted line of sight, meaning that anything coming in between the access site and the venue to be connected will make this option ineffective. Trees, tall buildings, traffic, and the Earth's curvature are the main obstacles to line-of-sight wireless.
A secondary option for temporary connections is bonded 3G/4G - business grade connection using mobile network for remote or hard to reach locations. This solution offers more limited speeds and bandwidth, but can often be used when line-of-sight wireless isn't an option.
For example, last year we worked with the largest theatrical producer in the world to connect their touring troupe to a stable internet connection, as the location of their show was often a big top that wasn't connected to the surrounding city's infrastructure.
Using line-of-sight wireless antennas from a nearby building, we were able to create a reliable, ultrafast internet connection that allowed the whole troupe to access their emails, the manuals and regulations stored in the cloud, and to communicate with HQ.
Whether you organise temporary events, have a distributed team, or are based in one office most of the time, the importance of having a stable, ultrafast internet connection is growing together with our needs for data consumption. Make sure that your building can provide a cutting-edge level of internet infrastructure ready for your present and future needs.
About Shaun Gibson, CEO and co-founder of Telcom
Shaun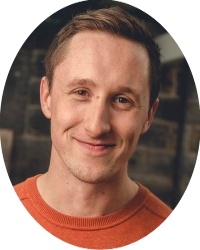 Gibson is the CEO and co-founder of Telcom, a technology and connectivity company aiming to completely change the UK's national standard for connectivity. After mapping the UK's startup scene through Tech Britain, and starting central Manchester's first tech co-working space, Shaun co-founded Telcom in 2014 to bring a customer-centric approach to connectivity, minimising disruptions and installation time using new technologies and a personal customer service. In 2017, Telcom became the fastest-growing ISP in the North of England, expanding its offering to include smart buildings and office blocks.