MediaCityUK is one of the greatest regeneration stories of the Northern Powerhouse. Once home to Manchester's docks, it has now been transformed into a hub of digital and creative innovation.
Ten years since it was built, Peel's and Legal & General Capital's joint venture is now home to more than 250 digital, creative and tech companies, as well as the BBC, ITV, and the University of Salford. And with plans to double the development's size by 2030, it has become increasingly essential for MediaCityUK to demonstrate how it is not only fit for purpose now – but future-proofed for years to come.
A significant investment into the digital infrastructure has been crucial to attracting its hub of innovative companies. Last year, MediaCityUK's Blue, White, Orange and Tomorrow buildings were rated Wired Certified Platinum, marking the properties as among the top ten per cent of Wired Certified properties across the UK, USA and France.
The Orange building, for instance, is nine-storeys high and 158,758 sq ft, and overlooks the MediaCityUK waterfront and piazza. Home to Ericsson, ITV and the University of Salford, it achieved its Wired Certified Platinum rating for providing five unique sources of high-speed fibre that ensure its occupiers receive reliable, high speed internet.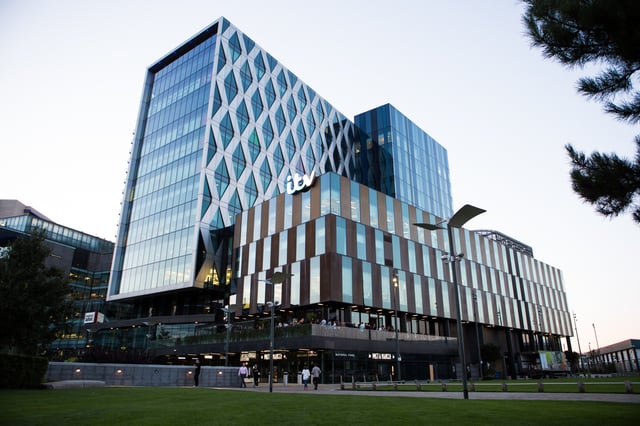 The Orange building, Manchester
Digital investments such as these will be crucial in ensuring that Manchester – and the UK more widely - remains an attractive place to do business, especially with the aftermath of Brexit looming. The city is now an incubator for technology innovation, and is the UK's largest tech cluster outside of London and digital employment has increased 13 per cent between 2011 and 2014, and is showing no signs of dropping. There is no reason this growth should slow.
When surveying northern technology professionals, 1 in 10 stated that they believe that poor connectivity could damage the city's reputation by discouraging entrepreneurs from basing in Manchester. A further 10 percent of respondents also claimed that current connectivity levels give a poor impression of the city to potential investors, and could put off businesses from operating there.
The commercial real estate industry has a key role to play in sending out the message that Manchester is open for business. Approximately a third (32%) of survey respondents believe that more businesses will be attracted to the city if landlords were able to offer better connectivity. With MediaCityUK, Peel and Legal & General Capital have done just that – they have been a key player in transforming Salford into a thriving hub of digital and creative innovation.
As it celebrates its 10th birthday this year, MediaCityUK is already a golden beacon of the Northern Powerhouse. And with a further £1 billion of private investment still to come, it looks like the future is going to be even brighter.