In honour of international women's day three of our inspirational WiredScore women are taking over the blog for a day!

Cassie Wheeldon, Ellena Duffy and Charlotte Meara tell us about their roles at WiredScore, career highlights, thoughts on gender equality, tips for professional women starting out, and the women who in turn inspired them (fond grandmother stories impending).

Introducing Charlotte Meara, WiredScore's financial controller, she not only keeps the accounts in order but the rest of us as well. MY GRANDMOTHER...
My grandmother was born in Belmullet, an outcrop of the West of Ireland, into a world of oil lamps and horse-drawn transport. Her life ended being au fait with the iPhone and contactless payment. It is incredible how adaptable that generation was. She was a lifelong GP, having decided to become a doctor after seeing her medic cousin's flashy red sports car. I'm not sure much more thought went into it than that. She was hardworking but mainly remembered in Galway university for her style as a trailblazer of the 'new look' (think ankle skimming, voluminous skirts with a neatly nipped in waist) and went on to have four children followed by 8 grandchildren.
She was a stalwart protector; a child who made the mistake of running through the house, throwing sods of soil onto my infant mother's cot was promptly defenestrated. I often try to think how she would react to situations that face me - her sense of perspective and self-assurance was pretty iconic. She could never understand why I worried so much!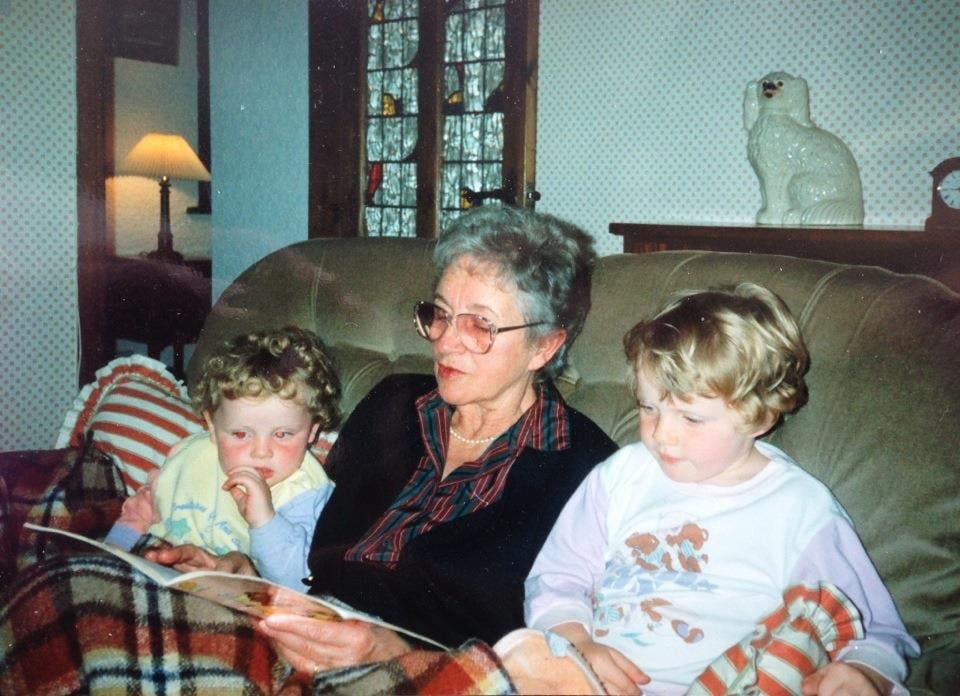 WHO AM I?
Growing up I was mostly outdoors and had a lot of misdirected energy; this could have been described as some form of behavioural problem but my father saw me as his 'pocket battleship' and my mother chose the term 'sparky'. My frizzy hair added to the whole effect.
I had a series of phased but, at the time, all-consuming passions. The first was dinosaurs – I wheeled my miniature models around in a toy pram. I secretly really enjoyed the reaction when people recoiled, having peered in expecting to see a doll. At home, being odd was ok as long as you stood by your convictions and didn't push it to self-indulgence or inconvenience others.
I love playing team sports and this formed a big part of my school years. I'm quite ashamed I haven't joined a team in London; I excused myself a lot with exams and working hours but I really should have made the time. My fondness for alliances makes sense – I have a large and close extended family and my sister in particular is the ultimate team mate, mentor and friend.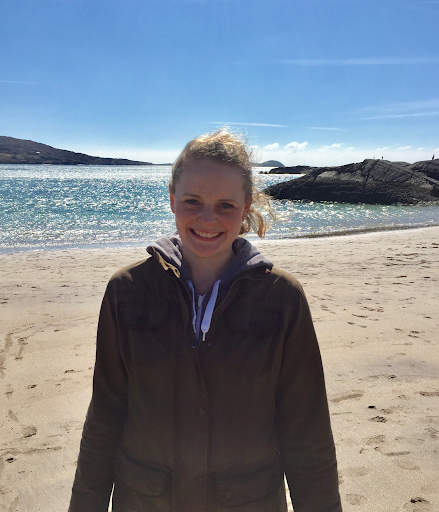 MY ROLE AT WIREDSCORE
I am Financial Controller at WiredScore so responsible for everything relating to the company's finances from how we optimise our cash to managing our international structure. I studied French and Spanish at university before joining an accountancy grad scheme. I was at PwC for 5 years and it provided me with broad based experience and enabled me to qualify as a chartered accountant. Exams were mostly self-study in our free time which made it quite a stretching period – those two years are a bit lost now in my memory. I look back fondly on my time at PwC, though; I had wonderful opportunities to learn and made some of my closest friends there.
In Finance there are sometimes unexpected outcomes and deadlines - not knowing the answer immediately makes the job difficult but I know there are many sage heads around the WS table and we'll work it out!
ADVICE I WOULD GIVE WOMEN IN FINANCE
My advice to a woman seeking a career in Finance/accountancy would be to find catalysts rather than inhibitors to work with. To have the best experience, particularly in training, it's really important to pursue actively a varied workload. This is challenging when the exciting opportunities and projects are jealously guarded and I've seen young women in particular lose out in this context.
WANT TO JOIN?
WiredScore will be offering an incredible suite of professional development opportunities and benefits to our global team in 2019, and it's just one great reason to join our fast-growing team. Head over to our careers page to learn more about our open opportunities now!