16 forward-thinking commercial real estate landlords have committed 26M+ sq. ft. of office space to Wired Certification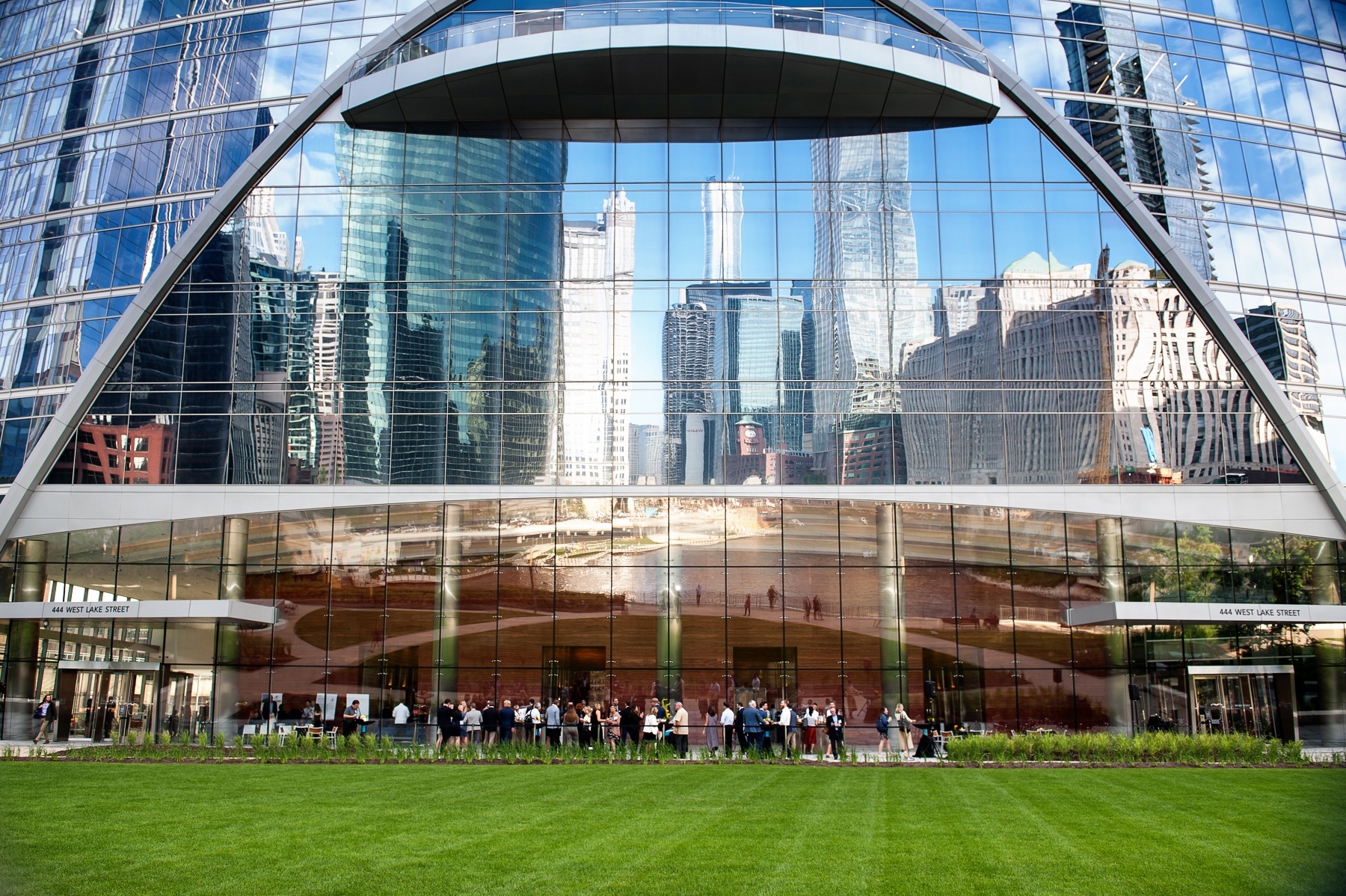 Guests mingle outside at WiredScore's Chicago Launch Event on June 27, 2018 at Hines' River Point (444 W Lake)
On Wednesday, June 27, we announced the official launch of Chicago as a flagship market for Wired Certification. Our expansion and decision to invest in Chicago as a flagship city came as a result of increasing demand from local owners and early adopters. It also follows on the heels of our recent expansions in Atlanta and Toronto.
As Chicago cements its standing as one of the top cities for Silicon Valley-based tech companies' outbound expansion and growing Fortune 500 companies, Mayor Rahm Emanuel endorses Wired Certification saying:

The 16 launch partners who lead our expansion into Chicago and who make up the 26M+ sq. ft. of Wired Certified office space in Chicago include: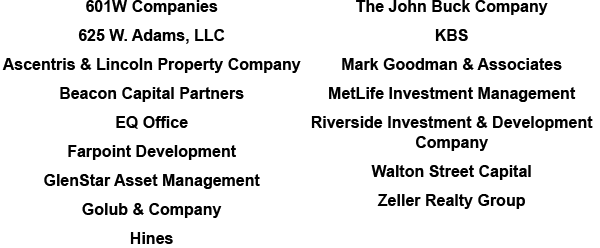 This group understands that a well-connected office is key to successful operations for all Chicago businesses in the city's highly competitive talent landscape. Their collective sentiment is supported by a new report from Radius Global, The Value of Connectivity, that found office tenants recall increased stress levels, frustration in helping customers, and lower productivity when connectivity issues interrupt their work.
The report also cites that seventy-seven percent (77%) of leasing decision makers confirm poor connectivity impacts the company's profitability. As a result, tenants rank quality of internet as their second-highest priority after location when searching for office space.
From the Loop to suburban markets, Chicago's most innovative landlords and developers are adopting Wired Certification as a means of future proofing their office assets across all real estate classes and providing tenants with space in which they can be truly productive.
Christine Torres, Head of WiredScore, Chicago, on our recent expansion:
"We are excited to establish Chicago as our Midwestern flagship market and to bring the importance of digital connectivity to the forefront of conversations around future-proofing office assets. Whether it's a historically significant building like The Wrigley Building or a development coming out of the ground today, it is essential that buildings can deliver a reliable, resilient and robust digital infrastructure to support the business needs of Chicago occupiers."
In total 25 properties in Chicago, totaling more than 26 million sq. ft. of commercial space, have committed to Wired Certification.
Chicago's Premier Wired Certified Buildings